Thursday, 2 August 2007
Posted by

Richard
at 18:37
No comments: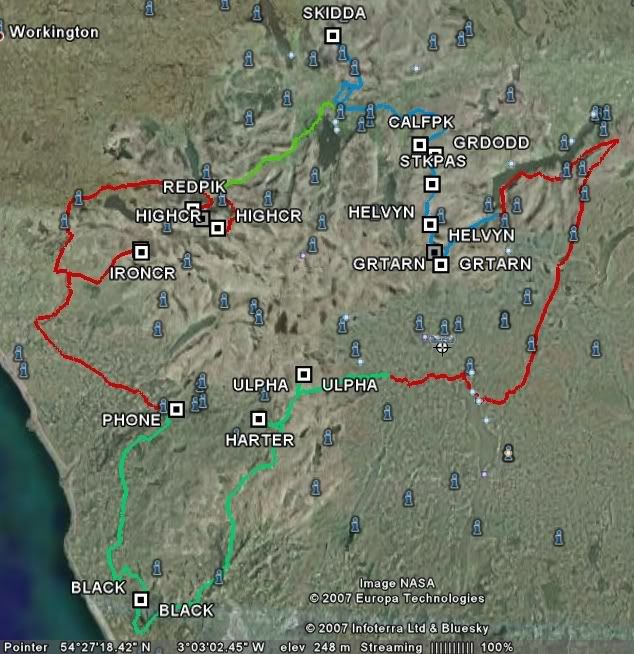 The route goes in a clockwise directiom from Eskdale, and visits the following hills.
Iron Crag, Red Pike, High Stile, High Crag, Skiddaw, Calfhow pike, Raise, White Side, Brown Crag, Hevellyn, Nethermost Pike, Dollywagon Pike,Loadpot Hill, Wether Hill, High Raise, Rampsgill Head, High Street,Ulpha Fell (Cockley beck), Harter Fell, Black Combe.
Mapped in google earth.
The riding varies from road to very technical, and of course the inevitable hike a bike.
I have .gpx files hosted over at
http://www.bikely.com
you'll most likely need to be registered, once you are search for "lugger" and the five files should show.
If you have tracklogs, then .trl files are hosted at
http://www.bogtrotters.org/downloads/LakesLug
Of course you can always ask me and I'll email the files over.
Posted by

Richard
at 18:05
No comments: